The facts about the service requirements of your new vehicle warranty.
True or false: Until your vehicle's original warranty ends, all maintenance services must be done at the car dealership or your factory warranty will be void.
Although you may have answered "true," the correct answer is "false." It's the law that the independent repair shop of your choice can provide the services to maintain your new car warranty.
"It's a common misconception that only car dealers can perform the maintenance services on a newer vehicle that is under warranty"
Says Rich White, executive director of the Car Care Council.
"Clearly, consumers can have maintenance services done by their local independent service shop without affecting the vehicle's warranty, even though dealers and manufacturers often suggest the opposite."
According to the council, consumers are protected by the Magnuson-Moss Warranty Act and the general principles of the Federal Trade Commission, which prohibit a manufacturer from voiding the vehicle warranty because scheduled service was done by a repair facility other than the vehicle manufacturer's dealer service department.
When using an independent aftermarket shop to maintain your vehicle, the council strongly recommends keeping records and receipts for all maintenance that is done to the vehicle and adhering to scheduled maintenance requirements. If a warranty claim arises, these records will provide proof that maintenance has been done in accordance with the manufacturers' requirements.
Don't pay high dealer service department prices for your required new car maintenance!
AAMCO can perform your required maintenance to fulfill your warranty obligation AND save you money.
Whether your vehicle is coming up on the 5,000 mile, 10,000 mile, 25,000 mile service check or more, our certified AAMCO technicians can take care of all your maintenance needs.
There is no need to wait in line to drop your car off at a dealership service department only to be charged exorbitant service department prices. Your locally owned and operated AAMCO center is waiting to service your car and get you back on the road for less.
Call your local AAMCO Houston, TX for details,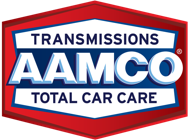 Locally owned and operated

OUR ADDRESS
12470 Northwest Freeway, Houston, Texas 77092
View Map
hours
Monday - Friday | 08:00 AM - 06:00 PM
Saturday - Sunday | Closed
SCHEDULE APPOINTMENT